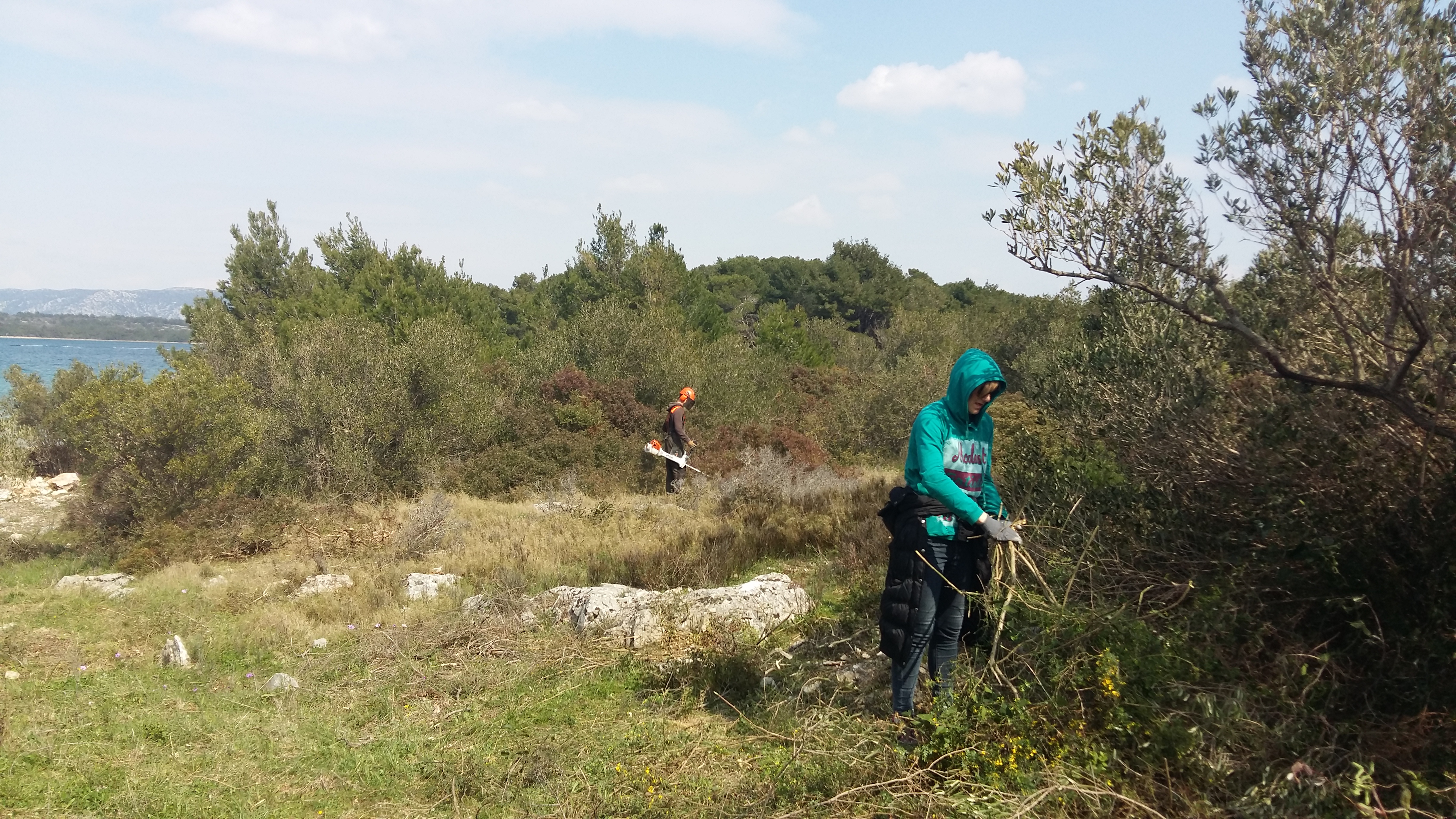 CLEANING ACTION ACTIVATED IN THE PROJECT OF ARHEOLOŠKO BLAGO COLENTUM 6
As part of the Archaeological Treasure Colentum 6 project, last Saturday at the Colentum site a landfill cleaning action was held. The main goal of the Archaeological Treasure Colentum 6 is to contribute to the valorisation of the cultural and natural heritage of the Colentum archaeological site through the animation and education of the landowners of the hill of Gradina, the promotion of volunteerism in the local community and the networking of stakeholders from the private, public and non-profit sector. The project is implemented by the association Argonauta in cooperation with the Murter-Kornati Municipality, Murtela Utility Company, the Sibenik Museum and LAG 249, all with the financial support of the Ministry of Regional Development and European Union Funds.
The action brought at Colentum 20 participants, members of the Argonauta association, employees of the utility company Murtel, volunteers and owners of land parcels. Volunteer activities were directed at the Colentum archaeological site with a new drywall that divides the archaeological beach from land parcels. In just a few hours of action, a large part of the land parcels had been cleaned from vegetation and then arranged.
This voluntary action was of paramount importance for the landowners to gain awareness of the potential of this site and the possibility of their participation in the development of the Colentum archaeological site, all in the conceptual project of Architect Coltum Vinko Peračić Archaeological Park. The Argonaut Association is grateful to all participants of the volunteer action for active participation and assistance in valorizing Colentum archaeological site.
As part of the Archaeological Treasure Colentum 6 project, the last two activities, the translation of the Colentum.info website into English and the inventory of plant species at Colentum will be presented soon. The last mentioned activity is carried out in cooperation with LAG 249 Vodice and Professor Marija Pandža.