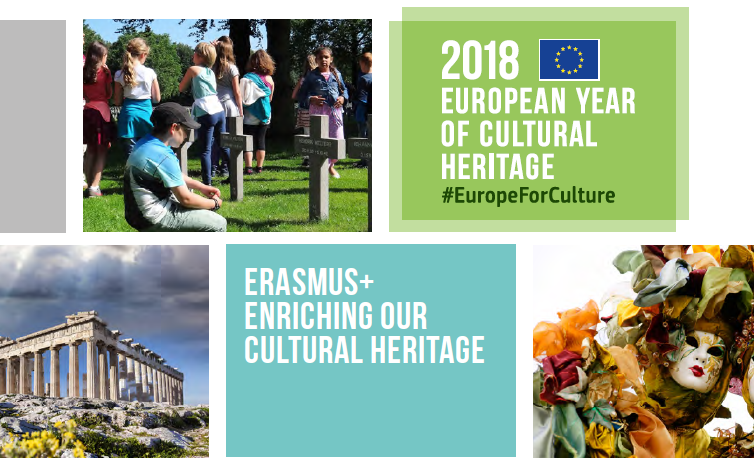 "Dry Stone Wall Extravaganza 3" among the best heritage projects within the Erasmus+ program 2018
Argonauta is realizing a large number of activities within the Erasmus+ program, an EU program for education, training and sport. Between 2014 and 2020, a budget of 14.7 billion euros is enabling more than four million Europeans to study, train and volunteer abroad.
Our association has successfully implemented some twenty Erasmus+ projects, and on the 7th December 2018 a special acknowledgment for a well-executed work arrived directly from the European Union offices: Argonauta's short EVS "Dry Stone Wall Extravaganza 3" was among the most successful projects under the Erasmus+ program for 2018 and its summary was published in the brochure "Enriching our cultural heritage".
The goals of DSWE3 were promoting archaeological site Colentum on Gradina hill in Murter as a valuable part of European cultural heritage; enhancing knowledge and raising awareness about the value of cultural-archaeological heritage and its potential for sustainable rural development; encouraging young people to civic activism; and creating opportunities within the Erasmus+ program.
The brochure presents some inspirational examples of what can be achieved in education, training, and youth work centered on cultural heritage. It was written to encourage cultural heritage experts to develop their activities with the help of Erasmus+. This EU program, which was also importan in the unification of Europe, has a vital role to play in sharing and preserving our diverse and common European heritage. 2018 is also the European Year of Cultural Heritage, and part of Argonauta's activities, such as "Dry Stone Wall Extravaganza 4" and the "Night of Colentum", were focused on this topic.
We thank all our co-workers for the cooperation in the preparation and implementation of "Dry Stone Wall Extravaganza 3", especially our volunteers, who have contributed to the valorisation of Colentum.